Exciting News! The scond Hacienda Alta house is now being designed.
To be designed in fall of 2019, building permits secured, and construction will be underway in 2020.
This will be a "Spec" house, available for purchase as it is being built -- and the buyer can complete the specifications for colors, finishes, plumbing fixtures and appliances.
Design and construction by the noted architect Norberto Hernadez. HA2 will be a one-level home, created to allow its occupants to gracefully "age in place", without ever having to move.
Here is a rendering of the front facade and entry to the house, and a list of design specifications for Hacienda Alta #2.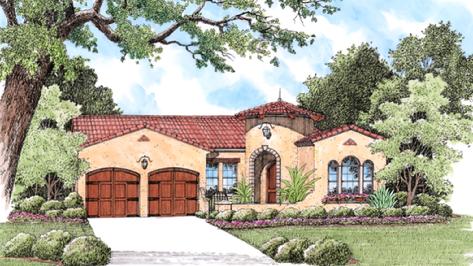 HA2 facade rendering